Masjid Baitussalam
Masjid Baitussalam is one of the oldest departments of Baitussalam Welfare Trust. Baitussalam masjid offers the reputed Hifz E Quran and Nazrah courses.
Hifz e Quran refers to the memorization of the Quran. It is an extreme honor and is a prestigious blessing to be a Haafiz -e Quran.
Masjid Baitussalam has above 600 hafiz graduates and 400+ students currently enrolled in the program
Apart from Hifz e Quran Masjid Baitussalam offers other short term and long-term courses. The classes start after Ishraq prayer.
The courses include :
ARABIC LANGUAGE COURSE (Duration 1 year)

DARSE NIZAMI COURSE (Duration 8 years)

DIRSAAT E DEENIA COURSE (Duration 2 years)
There are short courses for adults.
Recurrently, special bayans and Islamic lectures are given, which are open for all. Audio bayans include Juma Bayans and Islahi Majlis held on Sunday.
Students enrolled in Jamia Baitussalam for Hifz and Nazrah are from diverse backgrounds and all walks of life. Jamia Baitussalam students include engineers, university students, chartered accountants, and businessmen.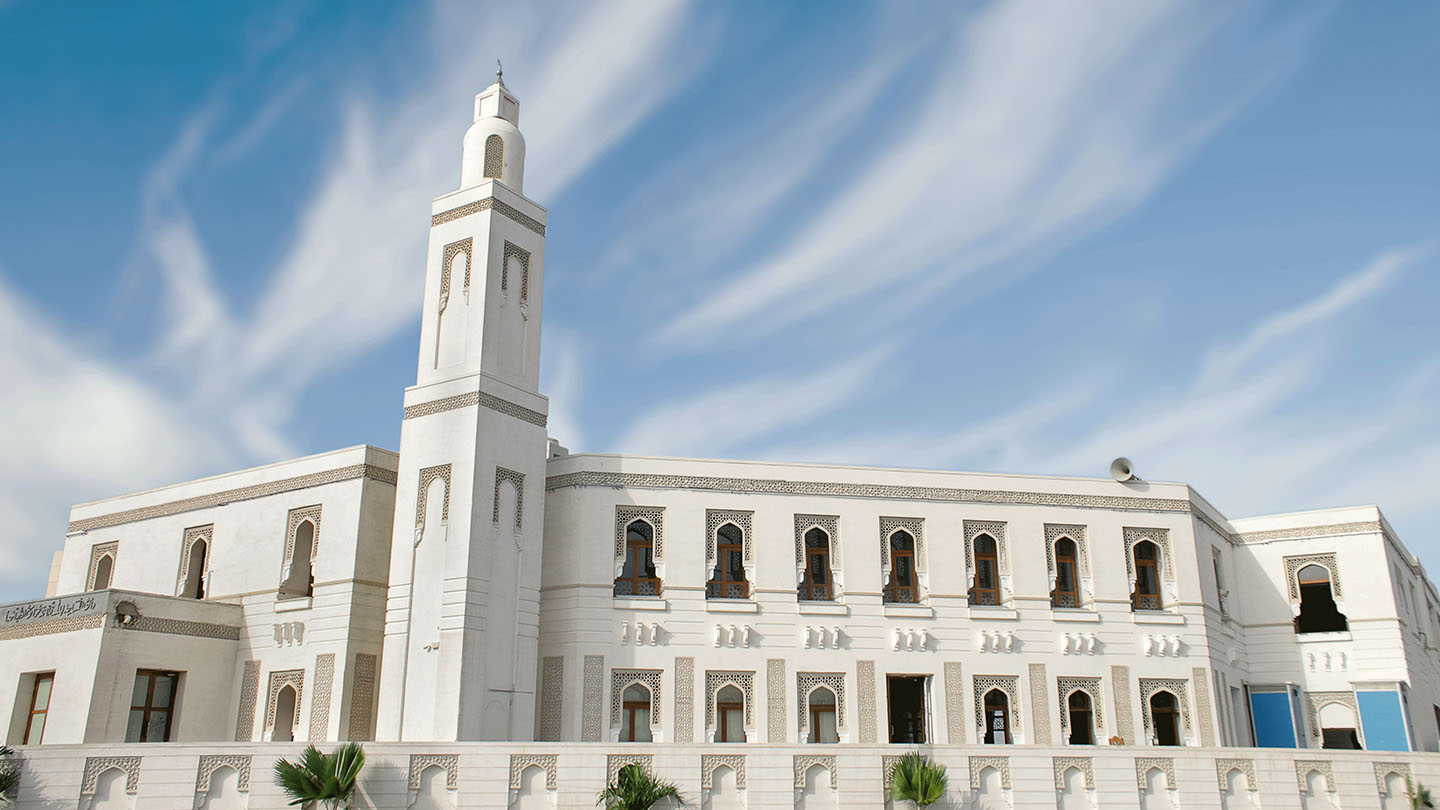 Masjid Baitussalam is run by the Imam and Khattab Maulana Abdul Sattar (DB) who regularly give sermons. It is under the blessed shade and with the guidance of Islamic scholars, diverse welfare projects, and extensive educational programs are coordinated and executed. Other bayans are by eminent religious scholars like Shaikh ul Islam Mufti Taqi Usmani Sahab.
Their Islamic lectures vary on topics and are given to strengthen our belief. They help us solve daily life issues considering the Quran and hadith teachings, educate us of the hereafter, and inform us of our primary roles as Muslims.