Baitussalam Olympiad
Baitussalam Olympiad is an annual inter-school sporting event. This event blends academics and Sports for all students across Karachi to celebrate the spirit of unity. We invite students from different educational backgrounds to take part in the Baitusaalam Olympiad. Students from Cambridge, Metric, and Islamic schools come on a common platform and take part in healthy competitions through Baitussalam Olympiad.
Olympiad hosts 120 schools with 2000 students from a diverse array of educational backgrounds. It aims to eradicate the social and economic disparity that exists in our community.
Baitusalam Olympiad features 24 academic and sporting competitions at The Intellect School.
| | | | |
| --- | --- | --- | --- |
| Football | Table tennis | Badminton. | Qirat |
| Urdu essays | Arabic speeches | Paintball | Tug Of War |
| Volleyball | Scrabble | Chess | Spelling Bee |
| Three-legged race | Flat race | Presentation contests | Science quizzes and Science exhibitions. |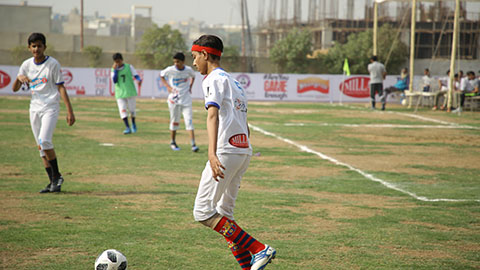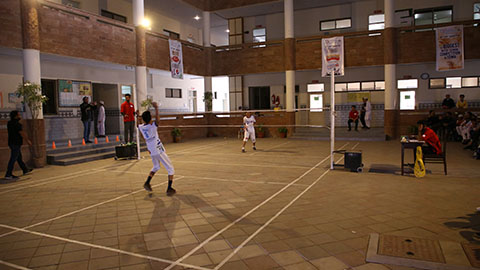 Various Sports celebrities like Sarfaraz Ahmed, Shahid Afridi, Saqlein Mushtaq, Riaz Khan, Inzamam ul Haq, and Jehangir Khan have given their shoutouts to Baitussalam Olympiad.
Several videos have surfaced on the internet celebrating the spirit of unity.
The event takes place for 10 days with different food stalls for students. It gives a chance for students to exhibit their intellect and showcase their skills and competency.
Benefits of Baitussalam Olympiad:
Enhance students' interpersonal and communication skills.

Meeting other students from diverse educational backgrounds broadens children's exposure.

Baitussalam Olympiad's competitions make students go through a series of brainstorming sessions and rapid problem-solving sequences. It helps students add extracurricular activities on their resumes.

It helps children make new friends with a lifelong experience they shall cherish.

Medals and trophies help students self-confidence and boost their morale.
With the help of generous sponsors, this sporting event is free of charge.